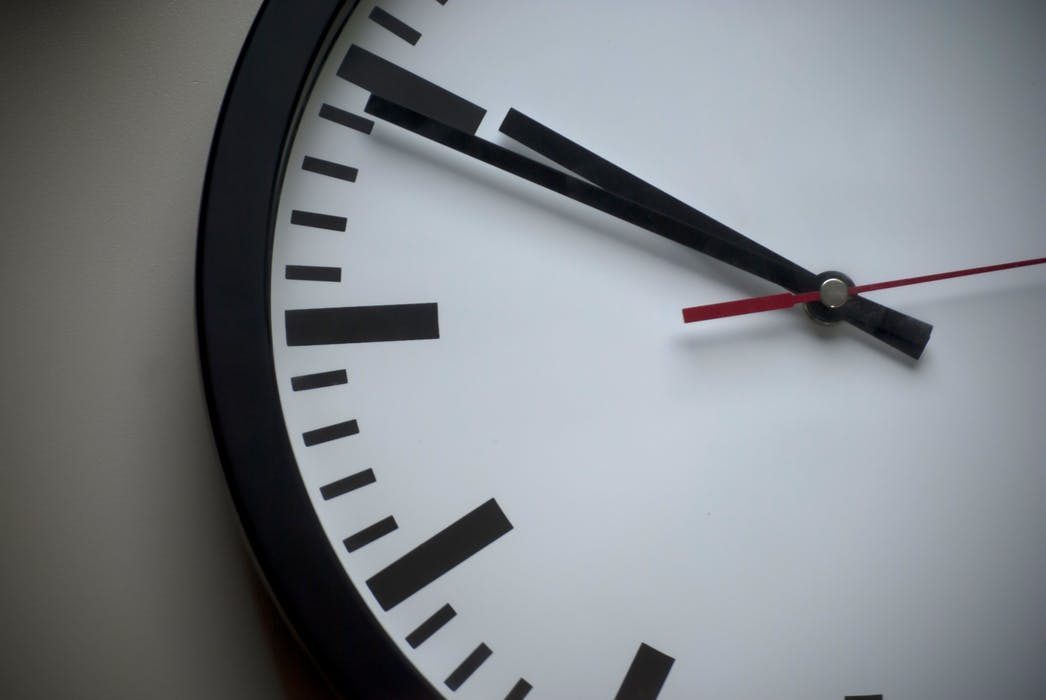 English below ☟
"Jeg har kun en halv time inden jeg skal undervise, det kan jeg da ikke nå at øve så meget på", tog jeg mig selv i at tænke i denne uge. Jeg har en 60% stilling på Rebild kulturskole, hvilket betyder, at jeg skal være der 3 gange om ugen á 7-8 timer. Det er rimelig meget, når man tænker på, at jeg samtidig er fuldtidsstuderende. Normalt kan jeg godt få det til at hænge sammen, ved primært at følge denne øveplan. Men de uger, hvor der kommer fællesmøder eller ekstra kurser oveni, kan jeg have lidt for meget at se til – og knap så meget tid og fokus til at øve mig. Men jeg er en ildsjæl, som vil begge dele lige højt, og jeg nægter at kaste håndklædet i ringen bare sådan uden videre. Derfor har jeg i denne uge afvænnet mig med den førstnævnte tanke og har forsøgt mig med "Jeg har 20 minutter til at øve mig på, lad os komme i gang!"
Jeg må ærligt indrømme, at det var en smule stressende til at starte med – især når man er vant til mindst at have 30-40 minutter, i hvert fald. Men rimelig hurtigt begyndte det at gå op for mig, at jeg øver langt mere effektivt, når jeg tvinger mig selv til at mærke efter, "Hvad er det egentlig, jeg har brug for at øve på?" Det kan godt være, at jeg kun kan øve på 4 takter ud af de 16, som jeg virkelig har tekniske udfordringer med – men til gengæld har jeg formået at øve på en måde, så jeg går et skridt tilbage og tre skridt frem i stedet for omvendt.
Hvad har jeg gjort? Jo, det kommer her.
Fokus
Det er noget, jeg bliver ved med at vende tilbage til i mine indlæg. Nogle kan være lige så fokuseret på at løse en opgave i en time, mens andre bliver distraheret efter 10 minutter. Er du i tvivl om, hvor langt tid du kan holde dit fokus, kan du evt. tage udgangspunkt i denne test. Vær fuldstændig koncentreret i det tidsrum, du kan dagdrømme, tjekke beskeder og alt muligt efter de 20 minutter. Det giver ikke mening at øve 8 timer hver dag. Vi kan alle rumme en vis mængde informationer – dertil og ikke mere. Forsøger du at tilføje mere i skålen, vælter den. Så del din tid op og brug den fornuftigt.
Vær specifik
Har du virkelig styr på, hvordan du skal øve dit stykke? Eller tror du, at du har det – men ender alligevel med at sidde og lege og improvisere lidt? Det er slet ikke fordi, det er dårligt eller er forbudt – men det er ikke effektivt nok, hvis du kun har de 20 minutter. Jeg gør dét, at jeg skriver de vigtigste pointer ned fra mine hovedfagslektioner efter hver time ned i min øvebog. Dén har jeg med mig til hver øvesession, stående på nodepulten ved siden af mine noder. Det er min guideline til, hvad og hvordan jeg skal øve mig – så er jeg helt sikker på, hvad jeg skal gøre.
Gode huskeråd
Opdel dine opgaver: inddel dem i portioner, som er nemmere at "mestre"
Øv altid hænderne separat inden du sætter sammen
Øv altid langsomt inden du sætter tempoet op
Lad aldrig en fejl gå ubemærket hen – stop op, sæt tempoet ned, analysér problemet, arbejd på det
Husk øvning væk fra instrumentet – tag noden, lyt til indspilningerne
Gentagelser – søg altid efter et element at forbedre
Sæt en alarm
På den måde skal du ikke til at holde styr på tiden undervejs. Du når, hvad du når. Til gengæld vil din hjerne og hænder huske dét, du har øvet til næste gang, fordi du har øvet på en fornuftig måde.
HURRA!
Når de 20 minutter er gået, så rejs dig op, stræk dig og lav noget andet – væk fra instrumentet, hvis muligt. Hvis du har tid til at øve mere end 20 minutter, fx med en 5-10 minutters pause ind i mellem, er det en god idé at få rørt dig lidt. Lav nogle udstrækningsøvelser, få lidt frisk luft og gå lidt rundt. På den måde får du bevæget din krop inden du skal være stillestående igen.
God fornøjelse!
20 minutes of practice – is it really possible?
"I only got half an hour before my teaching, I don't really have time for practicing anything", I thought in the beginning of this week. I have a 60% position at Rebild Culture School, which means that I have to work 7-8 hours 3 days per week. It is quite a lot, concerning that I'm still a fulltime student. Normally, I don't have any problems finding time for practicing by following this plan. But those weeks where we have extra meetings or courses, I find it difficult to have the time, energy and focus to do so. But I'm a fiery soul and I want both things equally, so I refuse to give up that easily! That's why I changed my attitude this week to "I have 20 minutes to practice, let's go!"
Honestly, I must admit that it was a bit stressing in the beginning – especially because I'm used to have at least 30-40 minutes. But quickly, it turned out that I'm practicing much more efficient when I force myself to find out "What do I really need to practice?" Maybe the only thing I'll manage in those 20 minutes are 4 out of 16 bars, I find difficult. But in return, I somehow managed to do so I'm moving 3 steps ahead and 1 back – not the opposite.
So, how did I do? Well, let's take a look.
Focus
It is something I return to often. Some people managed to keep the focus in one hour, solving a task, whereas others get distracted after 10 minutes. If you are in doubt how long you can keep your focus, you can take this test to find out. Seriously, be 120% focused in those 20 minutes you are practicing. You can answer messages and check your emails afterwards. It doesn't make sense to practice 8 hours per day. A sponge can only hold so much water; if we pour more on an already saturated sponge it is going to trickle off and get wasted. So, divide your time and use it wisely.
Be specific
Do you really know how to practice on your piece? Or do you think, you know – but ends up just playing and improvising? I'm not saying that you shouldn't or that it is bad – only that it is not efficient enough, if you only have a limited amount of time. I'm always writing down the most important points after each solo lesson in my practice book. I always carry it with me for each practice session, putting it on the note stand right beside my scores. This is my guideline to what and how I'm going to practice – so I know for sure what to do.
Good advices
Divide your tasks into smaller parts, so it's easier for you to "master"
Always practice your hands separately before putting them together
Always practice slowly before increasing the tempo
Don't ever allow mistakes to "fester" – stop, slow down the tempo, analyze the problem, work on it
Remember to practice away from the instrument – take your scores and listen to recordings
Repetitions – always seek for improvements
Set an alarm
In this way, you don't have to keep track on the clock during your practice. You will fix whatever you can manage. But your brain and hands will remember what you've been doing until next time.
HURRAY!
When the 20 minutes are over, stand up, stretch and do something else – away from the instrument, if possible. If you have time to practice more than 20 minutes, e.g. with a 5-10 minutes break, it is a good idea to move your body. Do some stretching, get some air and walk around. In this way, you will get to do something else before sitting/standing still again.
Enjoy!