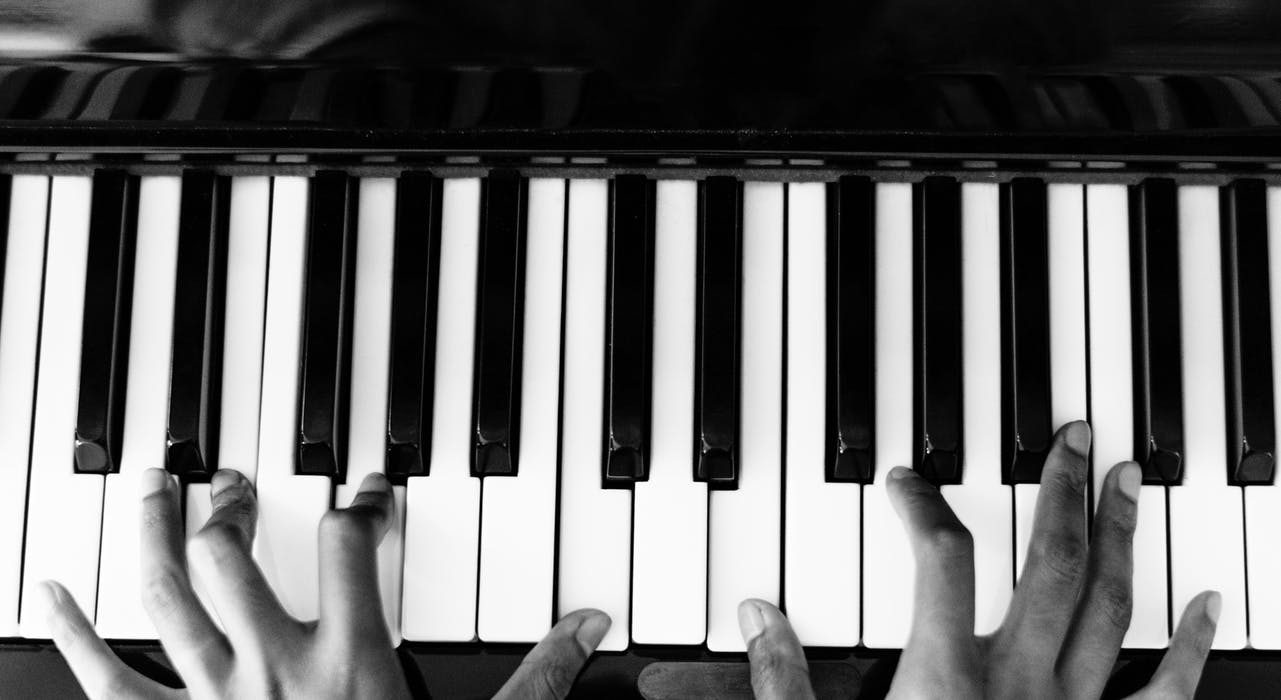 English below☟
Sommerferien lakker mod enden, også selvom vejret indikerer noget andet. Arbejdet og skolen kalder, og den daglige trummerum er allerede i gang med planlægning og koordinering, så den daglige øvning og de øvrige aktiviteter hænger bare nogen lunde fornuftigt sammen. En hektisk uge står for døren, hvor alt skal tilbage i den normale gænge – gerne hurtigst muligt, så alt bliver, som det plejer at være.

For de fleste af os forholder det sig sådan, at når vi vender tilbage til arbejdet mandag morgen, er det ikke først dagen inden, vi begynder at tænke på de ventende opgaver. De jobrelaterede udfordringer har nok luret i baghovedet i hvert fald den sidste uges tid, så vi efterhånden mentalt får vænnet os til at rette tankerne mod arbejde. Og sådan bør det også være – især når der er gået så lang tid, hvor vi har kunnet tage den med ro.


En uges ferie i udlandet, hvor man har taget helt fri fra instrumentet. "Så kan jeg vende tilbage med fornyet energi", tænkte vi. Men så har vejret været lidt for godt til at gå glip af strandturen… "Årh, pyt, jeg kan altid øve i aften", tænkte vi, indtil man med trætte, omtumlede hoveder udskød det til i morgen. "Jeg får alligevel ikke noget ud af det nu, det er bedre i morgen". Men dagene smeltede sammen til uger, og pludselig står man i slutfasen og har faktisk ikke fået rørt sit instrument særligt meget i ferien.


"Det går jo ikke. NU må jeg tage mig sammen!" tænker man, hvorefter man med de bedste intentioner og viljestyrke begiver sig hele vejen ind i øvelokalet, pakker sit instrument ud og starter fra en ende af med opvarmningsøvelser, basics og etuder, hvorefter man i al ivrighed kaster sig over sine nybagte stykker. Men det holder ikke længe, før man bliver træt. Det lyder ikke, som det skal – faktisk værre end inden ferien. I al frustration begynder man at øve mere, længere, hårdere og presser sig selv yderligere. "Jamen, kom nu! Jeg KAN jo godt!"


Mennesker er utålmodige væsener – og det kommer især til udtryk i øvningen. Vi er ofte for kritiske ved os selv, stirrer os blinde i det, som ikke fungerer, i stedet for at tage et skridt tilbage og finde ud af, hvad problemet egentlig er. Vi er så fokuserede på fikse tingene – det er jo det, vi hele tiden får at vide, at vi skal. Men hvad vi tit glemmer er, at øvning er noget, som både kræver energi, fokus og fysik – og allerede her siger det sig selv: vi kan ganske enkelt ikke holde til at øve 3 (ikke engang 2) timer i streg efter en længere pause. Det er ligesom med sport – hvis ikke du har løbetrænet regelmæssigt over en længere periode, kan du heller ikke bare stille op og løbe et maraton uden videre. Så lad mig skære det helt ud i pap én gang for alle: der findes ikke en hurtig og magisk måde at gøre det her på – du bliver nødt til at investere tid og energi i din øvning fra i dag, så du langsomt, men uden at skade dig selv, kommer tilbage til din oprindelige form.


Men til dét, har jeg heldigvis et tip!


I løbet af min udveksling på Sibelius Akademiet i Finland, har jeg haft æren af at være til et foredrag med hornprofessoren, Erja Joukamo-Ampuja, og høre om hendes forskning omkring øvning. Her fremlagde hun sin øveplan, "planned practice", som jeg prøvede at følge i et semester og har haft stor gavn og glæde af. I korte træk går planen ud på, at man skal planlægge sin øvning fra uge til uge. Hver uge består af lette, medium og hårde dage – men kernen er, at man skal skifte mellem let og medium/hård, hver anden dag.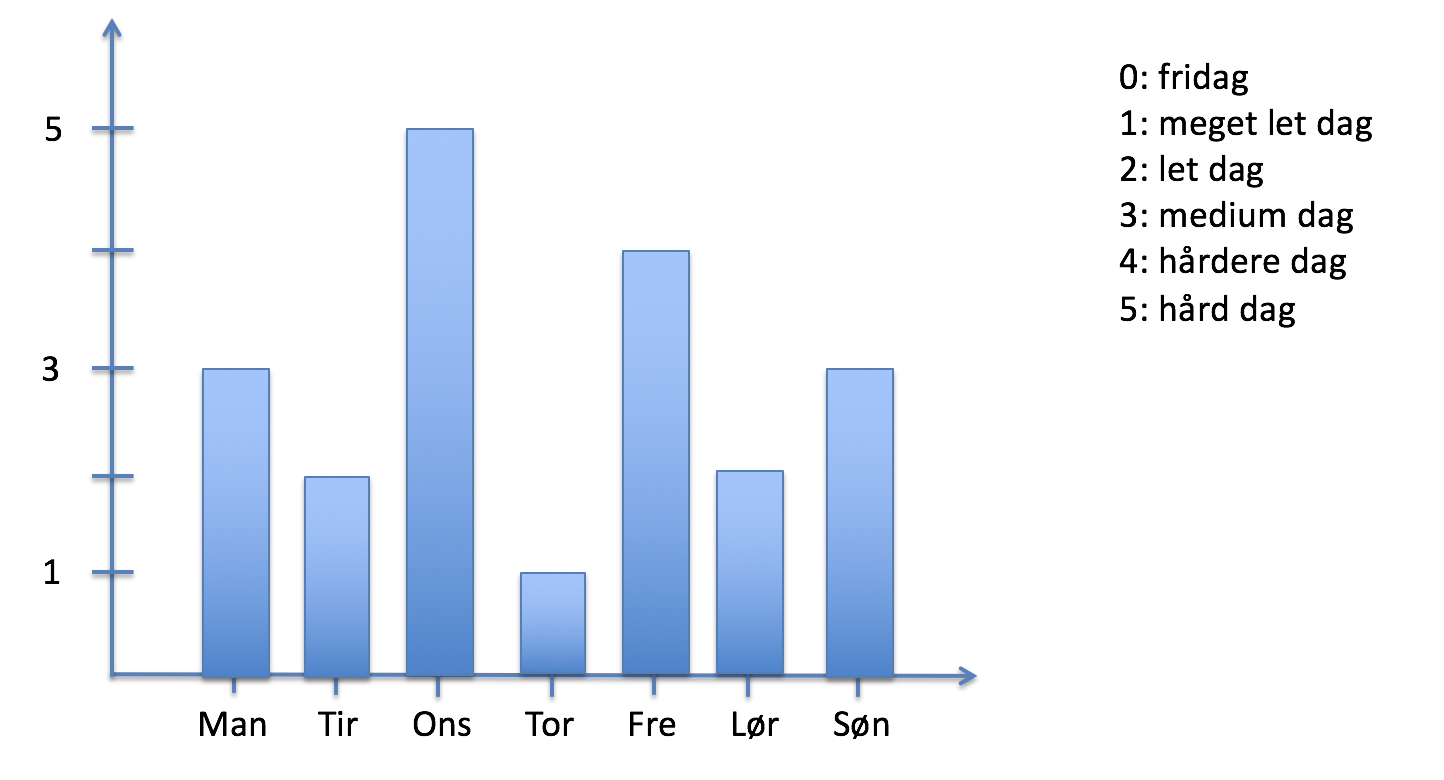 Ud fra dette mønster, opbygger man ens fysik og udholdenhed i et forløb på ca. 4 uger ved at tilføje flere hårde dage fra uge til uge. Planlægningen foregår således, at man hele tiden bygger op til noget – fx en koncert, konkurrence eller lignende. Ugerne består derfor af: let, medium, hård og recovery – sidstnævnte uge skal tages helt med ro, så musklerne kan slappe af, man får fornyet sin energi og kan samle kræfter til at starte en ny uge.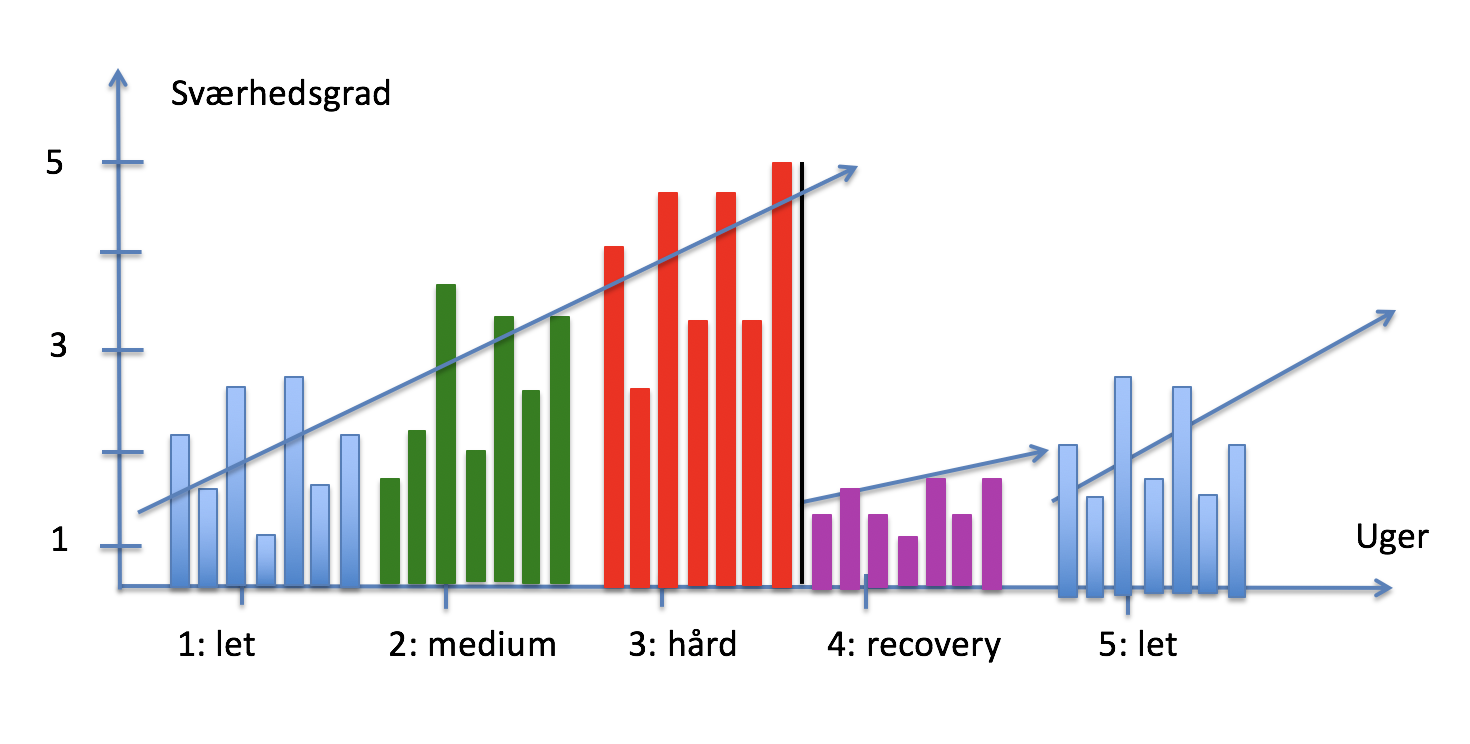 Der er to forskellige teknikker, du kan benytte dig af, når du følger denne plan.
Øv i lige så lang tid, som du altid gør.
Planlæg hårde og lette øvelser og varier dem hver anden dag.
Planlæg dine 4 uger, så du gradvist spiller hårdere og hårdere repertoire. Tag den sidste uge (recovery) meget stille og roligt.
Øv på den samme måde, som du altid gør.
Varier dine dage, så du tidsmæssigt spiller længere og kortere hver anden dag. Planlæg dine 4 uger, så du tilføjer en smule øvetid hver uge.
Tag den sidste uge (recovery) stille og roligt, og øv dig mindre end du plejer.
Ved at planlægge en periode, eller et semester på denne måde, får man varieret sin øvning og undgår at køre træt i det samme. Såfremt det er muligt, kan recovery-ugerne planlægges, så de passer med fx efterårs- og juleferien, hvor man kan holde en velfortjent pause. De hårde uger kan times med de uger, hvor man enten har meget arbejde/koncerter/orkesterprojekter eller lignende. Det gør ikke noget, hvis ikke det passer nøjagtigt med perioden på de 4 uger – så kan man enten tage sin recovery-uge på sin 3. eller 5. uge, alt afhængig af, hvad der praktisk kan lade sig gøre.
Udover at få opbygget din fysik, undgår du også din dårlige samvittighed med denne plan – selv i de dage hvor du ikke øver meget, fordi de netop er planlagte. Når du "holder pause" med denne plan, er det fordi din krop har brug for det for at kunne restituere. Du vil derfor føle dig godt tilfreds og opleve bedre fokus og mindre udmattelse, hvilket vil give mere synlige og hørbare resultater, fordi du automatisk bliver mere produktiv i øvningen. Sidst, men ikke mindst, vil du ikke føle dig stresset, fordi du har en langsigtet plan op mod din vigtige begivenhed, og du ved på forhånd, at du ikke vil overøve eller køre træt optil den. Dette kan også medføre mindre sceneskræk og præsentationsangst, fordi du vil føle dig fysisk sundere, eftersom du har øvet med omtanke.
Giv det lige en chance, jeg lover, at det virker! For at gøre det mere overskueligt, har jeg designet denne øveplan for efterårssemesteret. Du er velkommen til at printe den ud og hænge den op derhjemme! Brug de forskellige farver til at lave cirkler rundt om ugerne samt til at krydse af efter din daglige øvning, så du har et overblik over, hvordan det går løbende. Husk også, at det er tilladt at ændre i din plan – men det kan du jo kun gøre, såfremt du har én.
Rigtig god fornøjelse!
After vacation: fit for fight without injuries
Summer vacation is growing towards an end, even though the weather indicates differently. Work and school are calling, the old grind is already planning and coordinating, so the daily practice and the other activities make it fit together. A hectic week is around the corner, where everything has to go back to normal as soon as possible.
The majority tend to worry about work already a week before the Monday, where it all begins. In that way, we mentally prepare our self into the right mindset. And that's how it should be – especially when we have been taking everything slowly the last couple of weeks.
A week of vacation aboard without the instrument. "Then I will return with new energy", we thought. But then the weather has been too good to miss out on the trip to the beach… "Well, I can always practice in the evening", we thought, until later where the tiredness and dizziness sat in and we postponed the practice to the day after. "I will not get anything productive done anyway, it's better if I just do it tomorrow." But the days merged into weeks and suddenly we are in August and the days we've actually touched the instrument can practically be counted in two hands.
"This is not working. I have to do something about it NOW!", we think after which we drag ourselves to the practice room with the very best intentions and willpower, unpacking our instruments and starting from the beginning with warm-up exercises, basics and etudes, continuing immediately with all the new pieces. But it doesn't last long before we get tired. It doesn't sound as it should – maybe even worse than before the vacation. Frustrated, we begin to practice more, longer, harder and pressing ourselves even more. "Come on! I can do it, I KNOW I can!"
Humans are impatient – and it shows especially when we practice. Often, we are too critical, obsessed with what is not working instead of taking a step back, finding out what the problem really is. We are so focused on fixing things – that is after all what we always have been told. But what we tend to forget is, practicing is something that requires energy, focus and physics – and already here, it goes without saying: we simply just can't practice 3 (even 2) hours straight, without a break. It is just like sports – if not you've been running regularly for a longer period, you can't run a marathon just like that. So, let me get it straight: there is no quick and magical way of doing it – you simply have to invest time and energy from today, so you slowly, but without hurting yourself, get into shape again.
But for that, I have a tip!
During my exchange at the Sibelius Academy in Finland, I had the honor to attend a lecture with Erja Joukamo-Ampuja (lecturer in horn) and listen to the result of her research of practicing. She presented her practice plan, "planned practice", which I tried out for one semester – the result was very satisfying. In general, the idea is to plan your practice from week to week. Every week consists of light, medium and heavy days – but the essence is, you have to shift between light and medium/heavy days every other day.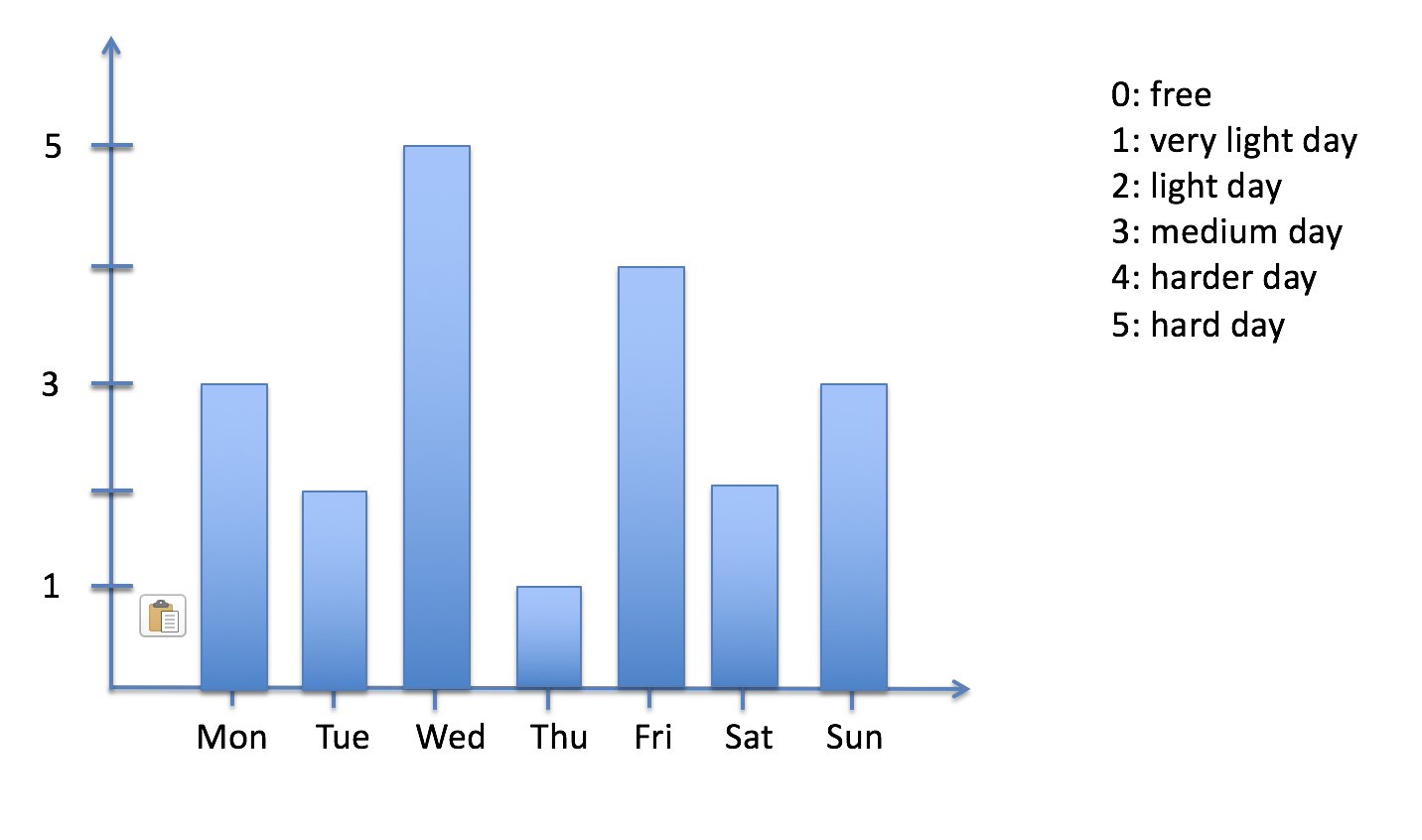 Based on this pattern, you build up your power and strength in a sequence of 4 weeks by adding more heavy days from week to week. You always build up to something – for example a concert, competition etc. Therefore, the weeks are as following: light, medium, heavy and recovery – in the last mentioned, you have to take it very easy, so the muscles can recover, and you get energy for a new week.
To make it work, you have to use one of those methods:
Practice the same amount of time as you always do.
Plan your 4 weeks so you gradually play harder repertoire.
Take the recovery week with ease.
Practice in the same way as you always do.
Vary your days so you use more and less time every other day.
Plan your 4 weeks by adding a bit practice time every week.
Take the recovery week with ease and practice less than you've done.
By planning for a period of time, or a whole semester in this way, you get to vary your practice. If possible, plan the recovery week so it will be in those weeks, where you have the autumn break and Christmas vacation – because you will need a well-deserved pause. The hard weeks can with advantage be those, where you have a lot on the program – work, concerts, orchestra projects etc. It doesn't matter if it doesn't fit perfectly with 4 weeks – you can take you the recovery week on the 3rd or 5th according to your own schedule.
Beside gaining more strength and power, you will also avoid the feeling of guilt – even in those days where you don't practice as much, because they are planned. When you "take a break" with this method, it is because your body truly need it in order to restitute. Therefore, you will feel much more comfortable, experience better focus and less exhaustion. In this way, you practice will show better visible and audible results and you will automatically be more productive in your practice. Last but not least, you will not feel stressed because you have planned towards your "big event" and you know beforehand, that you won't be over practicing or too tired up to it. This can actually also prevent stage fright because you will feel physical healthier, since you have been practicing well.
Give it a chance – I promise, that it will work! To make it easier for you, I have made this plan (in Danish) for the autumn semester. Feel free to download it and hang it on your wall. Use the different color to plan your weeks (for example drawing a circle around the week numbers) and to tick off the boxed after each day – then you will have a nice overview of your practice. Remember that it is allowed to change in the plan – but you can only do that when you have one.
Have fun!