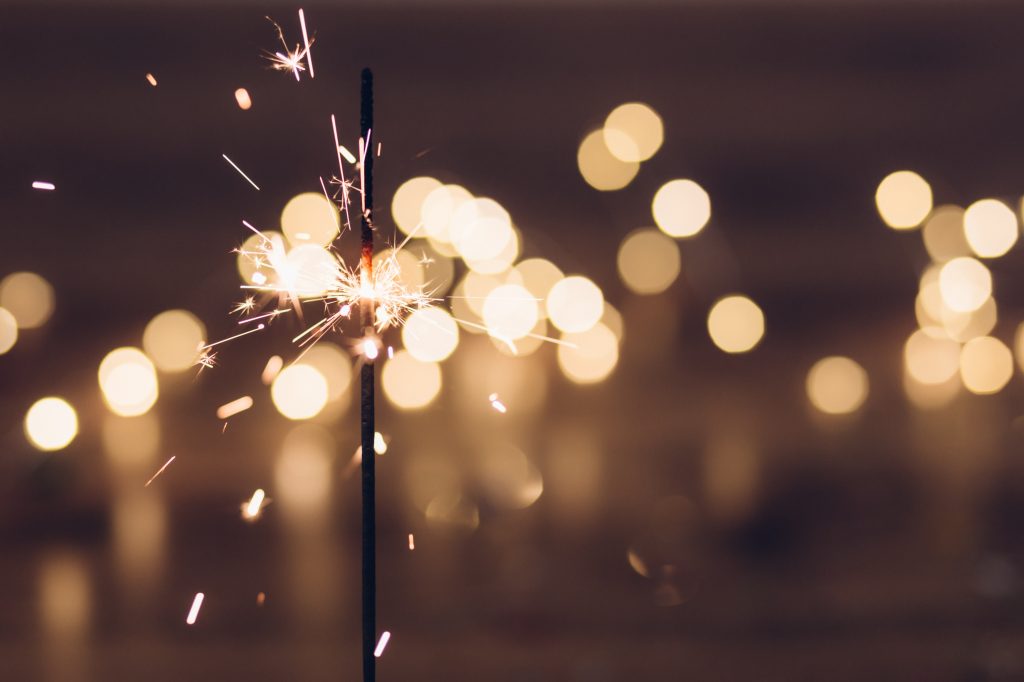 English below ☟
2018 lakker stille og roligt mod enden. Vi er ved at komme os over al julestresset, de overflødige mængder af mad og alle de sociale indtryk fra familiesammenkomsten. I dagene mellem jul og nytår kan vi lade batterierne, inden det går løs igen. For mit vedkomne betyder det, at det er tid til at kigge tilbage på året der gik, samt at gøre et forsøg på at planlægge det nye år, vi springer ind i.
For mig har 2018 bl.a. budt på følgende:
Studie og karriere
Jeg er kommet tilbage fra udveksling ved Sibelius Akademiet i Helsinki
Jeg har fået mit første "rigtige" job indenfor musikmiljøet på Rebild Kulturskole
Jeg har færdiggjort mit 3. semester på kandidaten og bestået mine eksaminer til jul
Egne projekter
Jeg har startet min egen virksomhed omkring effektiv øvning
Jeg har givet mine første foredrag omkring effektiv øvning
Jeg har skrevet det første udkast til min kommende bog om effektiv øvning
Jeg er debuteret som artikelforfatter
Jeg har lavet min første reklamevideo
Øvning
Jeg har fundet den øvemetode/plan, som fungerer mest optimal for mig
Jeg har forsket mere omkring emnet og blevet klogere indenfor feltet
Jeg har fået et bredere repertoirekendskab ved at lytte til flere komponister
(I Finland fokuserede jeg på én komponist om ugen, hvor jeg læste dennes biografi, lyttede til musikken osv.)
Personlig
Jeg er blevet mere selvstændig
Jeg er blevet bedre til at sige fra, så jeg vægter mine egne prioriteringer mere
Jeg har fået mere selvtillid og troen på, at mine egne projekter sagtens kan lykkes
Andet
Jeg har (endelig!) fået kørekort
Jeg har fået min helt egen bil
I 2019 vil jeg gerne:
Egne projekter
Udvide min virksomhed – få flere følgere og mere interaktion
Holde flere foredrag omkring effektiv øvning i landet
Skrive andet udkast til min fagbog og evt. få den udgivet


Øvning
At have en større mængde repertoire oppe at køre på samme tid
At kunne lave en gennemspilning, hvor jeg kommer i koncertmode "på kommando"


Personlig
At huske at tage pauser og kvalitetstid til mig selv i løbet af ugen, så jeg ikke længere arbejder 14 timer i streg (som jeg har gjort siden august. Ups…)
Jeg vil tage ud og rejse 2 gange – til steder, jeg ikke har været før. Jeg vil gerne ud og opleve verden, få opladet batteriet og få ny inspiration.


Hånden på hjertet, så er jeg ret god til at holde mine nytårsfortsætter. Jeg er en yderst dedikeret og målrettet person, så lige så snart jeg beslutter mig for noget og skriver det ned på papir, har jeg ikke længere nogen undskyldning til ikke at udføre det. Det ligger ikke i mit gen at udskyde eller droppe tingene undervejs – og af netop denne grund, vil jeg glæde mig til et nyt år, hvor der er nye udfordringer på bane! Jeg glæder mig allerede til at hoppe i det nye år – og ikke mindst at udleve mine drømme!

Rigtigt godt nytår – og på gensyn igen i 2019!
.
Throwback to 2018 and New Year resolution
The end of 2018 is drawing near. We are recovering from the Christmas stress, the expletive food and all the social impressions from the big family reunion. In those days between Christmas and New Year, we can relax and recharge the batteries before "The Big Evening". In my concern, it means that it is time to look back on the year that went and trying to plan the year that is to come.
In 2018, I have been doing following:
Study and carrier
Completed my exchange studies at Sibelius Academy in Helsinki
Got my first "real" job within music at Rebild Kulturskole
Completed my 3rd semester at my masters and passed all my exams in December
Own projects
Started up my own company about efficient practice
Held my first couple of lectures about efficient practice
Wrote the first sketch of my upcoming book about efficient practice
Debuted as an article writer
Done my first advertising video
Practicing
Found the practice method/plan that works best for me
Researched further about the subject efficient practice and gained more knowledge
Got a wider knowledge of repertoire by listening to more composers
(In Finland I focused on 1 composer every week, where I read about their biography, listened to their music etc.)
Personal
Been more independent
Been better to say no, so I prioritize my own projects first
Gained more self-confidence and belief in my own projects – of course, I can complete them!
Others
Got my driving license
Got my own car
In 2019, I would like to:
Own projects
Extend my company – more followers and more interaction
Held more lectures about efficient practice in Denmark
Write my second sketch to my book and maybe even publish it
Practice
Be able to play a bigger amount of repertoire at the same time (at the same level)
Be able to do a playthrough in my concert-mode "on commando"
Personal
Remember to take breaks and time for myself during the week, so I don't end up working 14 hours per day (as I've been doing since August. (Ups…)
Travel 2 times to places, I haven't been. I would love to experience the world, recover and get new inspiration.
To be honest, I'm pretty good at keeping my New Years resolutions. I'm a very dedicated and goal-oriented person – as soon as a decide for myself and write it down on paper, I no longer have an excuse to quit before it's done. It's not in my blood to postpone or cancel things. That's why I'm looking forward jumping into the new year where there are some new challenges! I want to live out my dreams!
Happy New Year – see you again in 2019!