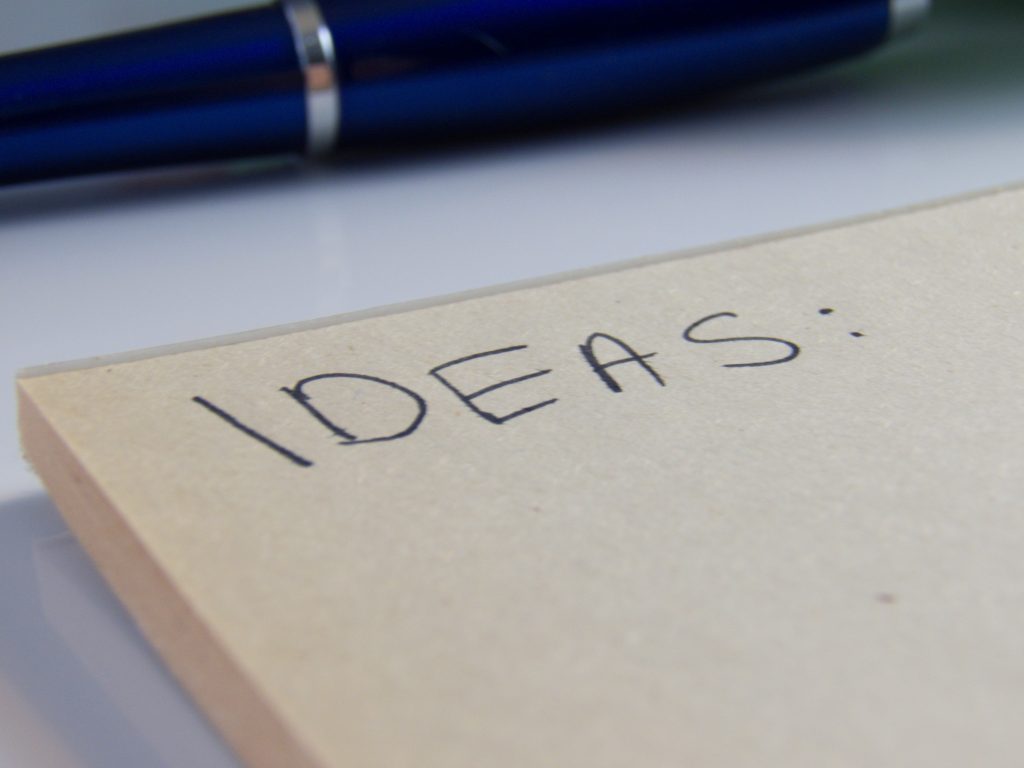 English below ☟
Nytåret står for døren, og i den forbindelse har de fleste af os en tendens til at tænke, at det er på tide at rydde ud og rydde op i vores liv. Det betyder nytårsfortsætter, som kan gøre os til bedre, sundere, slankere, mere vidende, flittige og elskelige mennesker. Listen er lang, men ofte ender vi med de samme ønsker, som året der gik. Eller året inden da. En undersøgelse fra 2014 viser, at 71% af mennesker laver nytårsfortsætter, men det faktisk kun er under 50%, som stadig holder dem efter 6 måneder. Hvordan kan det være?
Lad os da bare være ærlige: hvis 2019 var det sidste år af dit liv, ville du så virkelig se tilbage på det som det år, hvor du levede af grønne salatblade, motionerede mere, droppede al sukkeret og gik i seng kl. 21 sharp hver aften? Nej, vel? Det er på tide at lægge hjernen i blød og tænke over, hvad du virkelig gerne vil gøre i stedet for, hvad du burde. Hvad vil du gerne have mere af? Hvad vil motivere dig? Hvad vil du gerne opnå? Hvad kunne være sjovt – men også realistisk?
Forneden har jeg lavet en liste til inspiration – i er velkomne til at tyvstjæle med ben og arme!
1. Læg telefonen ned
I øvningen, i hverdagen, under koncerter – vær mere nærværende! Hvorfor tage til en livekoncert, hvis du alligevel ser det gennem din skærm?
2. Stop dine undskyldninger
2019 er året, hvor du skal stoppe med at komme med alverdens undskyldninger. Tag dig selv i dem, når du begynder på det! Få gjort det, du vil! Den eneste, der forhindrer dig i det, er dig selv. Og du kan jo godt!
3. Tag til en symfoni-/brassband-/solo-/kammermusikkoncert
Både for oplevelsen og inspirationens skyld, men også for at bakke op omkring musikmiljøet og kulturen. Hånden på hjertet, hvor gode er vi egentlig til at tage til koncerter, vi ikke selv spiller/deltager i?
4. Lær en ny musikgenre at kende
Har du, ligesom jeg, også "forhåndsdømt" bestemte genrer? Forleden sad jeg og lyttede i en time til folkemusik (no offence!) – og hey, hvor var det fedt! Det gav mig helt myrekryb og gåsehud på armene og ramte mig på en helt anden måde end klassisk musik. Det var helt fantastisk! Prøv at sætte dig ind i en ny genre, du ikke kender eller har hørt så meget af – måske får du samme øjenåbnende oplevelse?
5. Lav flere playlister
Lytter du også til den samme playliste hele tiden? Eller tager en tilfældig på Spotify? Det har jeg hvert fald en tendens til. Men der findes SÅ meget god musik, så hvorfor ikke lave flere playlister alt efter hvilket humør, du er i? Eller måske bare opdatere dem, du har!
6. Udforsk nye værker
Den går lidt hånd i hånd med den foregående. Lyt til mere musik, få anbefalinger fra dine venner og kollegaer – du kan sagtens proppe et par høretelefoner i ørene mens du går en lang tur, rydder op derhjemme eller kører bil.
7. Deltag i en festival/konkurrence
Det er lige meget hvad det er, det handler om at have et mål – noget du kan arbejde hen imod og se frem til.
8. Køb mere musik
Jeg indrømmer, at streaming er godt. Men igen: hvis ikke vi musikere støtter vores egne, hvem skal så? Start 2019 med at købe noget musik – CD'er, albums, LP'er, you name it!
9. Smil mere og vær mere positiv
Gør hverdagen lidt gladere, sjovere og mere festlig! Nogle gange skal der ikke mere til end et smil og et "godmorgen" til den, du møder, før du har gjort deres dag en smule bedre. Så smil til verden!
10. Tro på det
Uanset om det gælder dine nytårsfortsæt, dit projekt, job, mål, studie eller noget helt sjette, så tro på dig selv! Så længe du har viljen og arbejder for det, så skal det nok lykkes til sidst – hvis ikke, er det ikke enden endnu!
Jeg håber, i alle er kommet ind i det nye år og ønsker jer alle et fantastisk 2019 fyldt med inspiration og musik.
The way to start your 2019 – and to keep in the rest of the year
New year is upon us – and connection to that, we tend to think that now is the time to clear out and clear up our lives. This means New Year resolutions that makes us to better, healthier, skinnier, more wise, hard-working and loveable people. The list is long, but very often vi end up with the same wishes as the year before. Or the year before that. A research from 2014 shows that 71% of people actually makes New Year's resolutions, but less than 50% are able to keep them after 6 months. Why is that?
Let's just be honest: if 2019 was the last year of your live, would you really remember it as the year where you only ate green salads, exercised more, dropped the sugar and went to bed every evening at 9 pm? Nope, right? It's time to find out what you really want to do instead of what you should or could do. What do you want more of? What will motivate you? What do you want to achieve? What will be fun – but also realistic?
Here, I have listed some ideas for inspiration – you are more than welcome to steal with arms and legs!
1. Put down your phone
In your practice, in your everyday life, during concerts – just be in the present! Why go to a live concert if you are looking through your screen?
2. Stop your excuses
2019 is the year, where you stop yourself from every lame excuse. Stop them before you finish the sentence! Do what you want! The only one preventing it from happening is you. And of course, you can do it!
3. Go to a symphony-/brassband-/solo-/chambermusic concert
Do it not only for the experience and inspiration, but also for supporting the culture and environment of music. Being honest, how good are we actually at attending concerts, where we don't play ourselves?
4. Learn a new music genre
The other day, I spend one hour listening to folk music – and that's was awesome! It gave me goose pimples and touched me in a different way than classical music does. It was absolutely amazing! Try to listen to a new genre, or just something you aren't that familiar with. Maybe you will feel the same aha-experience.
5. Make more playlists
Are you also listening to the same playlists all the time? Or do you just choose one from Spotify? I often do that. But there is so much great music, so why not make new playlists for the moods, you are in – or just update the ones, you have?
6. Discover new works
It's almost the same as the one above. Listen to more music, listen to the recommendations from your family, friends and colleagues. You can simply listen to it while you're cleaning, driving or walking.
7. Attend in a festival/competition
It doesn't matter what it is, it's all about having a goal – something you can look forward to and work against.
8. Buy more music
I admit that streaming is a genius thing. But again: if not we ourselves supports our own kind, then who will? Start off 2019 with buying some music – CDs, albums, LPs, you name it!
9. Smile more and be more positive
Make everyday a bit happier, funnier and festive! Have you thought about, that your smile and a simple "good morning" could make your colleague's day? Smile to the world and embrace it!
10. Believe it can happen
No matter if it's your New Year solutions, project, job, goal, study or something else, believe in yourself! As long as you have the will, the drive and work for it, it will be good in the end – and if not, it's simply not the end yet!
I wish you all a fantastic 2019 filled with inspiration and music!