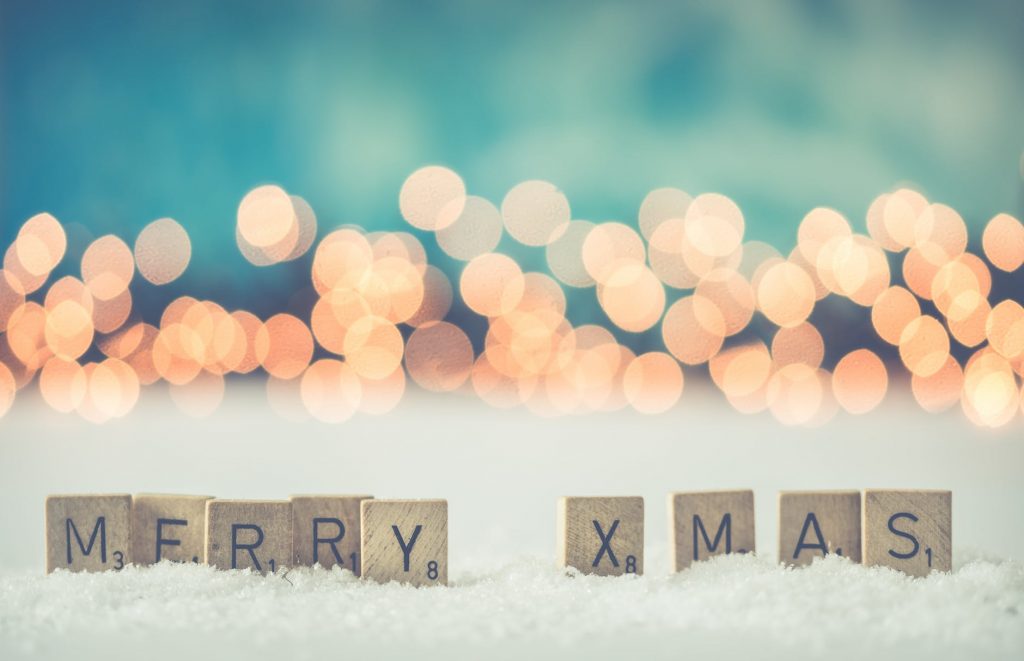 English below ☟
Så går der ikke ret længe, før julen er over os. Det er den tid på året, hvor der bliver spillet julesange døgnet rundt. Eleverne virker en smule gladere, mere snaksaglige (måske ikke altid om musik og sit eget instrument) og måske lidt mindre ivrige omkring dét at få øvet sig, fordi de hellere vil julehygge – eller måske har de det omvendt, måske giver de den lige en tand ekstra op til ferien, fordi Højt fra træets grønne top bare er den fedeste julesang at øve sig på. Uanset hvad, kommer vi ikke udenom, at vi alle tæller dage ned til juleferien. Indrøm det bare: vi trænger til det.
Men selvom december er lig med jul, hygge og ferie, så er der desværre også en bagside – ligesom ved alle andre tidspunkter på året, hvor de pakker instrumenterne væk for at få en pause: de får ikke øvet sig. Eller jo, nogen gør måske, de dage hvor der ikke er julefrokoster og nytårskure. Men der kan gå længe mellem disse dage, og de fleste får slet ikke øvet nær så meget i ferien som i en ganske normal uge, fordi deres "skema" ikke er det samme. Det skal lige siges, at det i høj grad er sundt (både for læreren og eleven) med en mental og fysisk pause for en tid, men det er aldrig intentionen, at der skal gå flere uger, før de rører deres instrument igen.
Så hvad kan vi gøre som lærer for at motivere dem til at få øvet, bare en smule igennem julen? Her er i hvert fald et par forslag.
1. Giv dem en to-do liste
Lav en liste over de ting, du vil have dem til at øve på i løbet af ferien. Enten kan du lave et skema, hvor de skal krydse af, hver gang de har øvet sig på dét, du har bedt dem om, eller også kan du skrive på listen X antal gange, de skal udføre det, før de må sætte et kryds. Men gør det sjovt for dem! Måske skal de slå med en terning, hvor mange gange de skal øve på C-dur skalaen? Eller slå sten-saks-papir om det er øvelse 1, 2 eller 3, de skal øve på i dag?
Fordi det netop er ferie, trænger eleverne også til at lave noget andet, end hvad de plejer. Derfor kan det være en glimrende idé, især til de lidt yngre eller begynder-eleverne, at de på en måde selv kan være med til at sætte dagsorden. Men lad være med at lave listen for lang – vi ved alligevel godt, at de ikke har oceaner af tid.
2. Lad dem optage sig selv
De fleste unger har en smartphone i dag, hvor man nemt kan komme til at optage en lydfil eller en video. Når de sætter optageren på, vil det for dem føles ligesom at spille foran læreren. De ved, at der er en anden part, som kigger på – også selvom det ikke er en fysisk person, som er tilstede. Formålet er ikke, at de skal vise videoen eller sende den til læreren, men at de selv holder sig selv i gang. Måske kan de udvælge én video, som de synes er bedst og vise dig den efter ferien. Men når de ved, at de skal optage noget, vil de også gøre sig ekstra umage ved at lære det ekstra godt.
3. Giv dem et projekt
Noget af det der er sjovest, er selv at bestemme over et projekt, som man kan hygge sig omkring i sit eget tempo. Det kan fx at give dem et nyt stykke for, at lære en sang på øret, selv at læse op på et teoretisk emne eller måske at skrive/arrangere et stykke? Mulighederne er mange, men fordi der går lang tid, før vi ser dem igen, kan man fint give dem en smule friere tøjler til at arbejde på noget, de ville synes er sjovt – især hvis de selv er inde over, hvad projektet skal være. Når de så kommer tilbage efter ferien, vil de have lært noget nyt, som de både selv synes var sjovt, men hvor de også selv har været herre over læringsprocessen.
4. Giv dem en præmie
Det behøver hverken at være særligt stort eller vildt, men det er altid en god idé at belønne eleverne. Både for motivationens skyld – så de ved, at der venter noget godt på den anden side, men også for at vise dem, at deres indsats både bliver set og sat pris på. Hvis de kommer efter ferien og rent faktisk har gjort en indsats på at få øvet sig, så fortjener de også et klap på skuldrene. Præmien kan fx bare være et lille diplom, et godt-gået stempel i deres nodebøger/mapper eller et lille stykke chokolade. Uanset hvad, vil det være sjovere for dem rent faktisk at "opnå" noget materielt.
Held og lykke med de sidste par arbejdsdage – og at få motiveret eleverne, men også dig selv, at få øvet nogenlunde regelmæssigt gennem julen og dens mange hyggelige stunder.
How to motivate your students to practice during the holidays
Christmas is very soon upon us. It is the time of the year, where you hear and practice every Christmas song, which you can ever think of all day long. The students seem a bit happier, more talkative (maybe not always about music and their instruments) and maybe they prioritize practicing a bit less because all they want to do is to be around friends and family. Or maybe, they are more motivated now because they just love to play Silent Night. No matter what, we are all counting down to the Christmas holiday. Just admit it: we need it.
Even though December means time to relax, recharge and spending time with our families, there is always a reverse side. Just like every other vacations, where they pack their instruments away, they don't get their daily practice done. Don't get me wrong, I'm sure that some actually practice on those days where there are no Christmas gatherings or New Year parties, but their schedule aren't the same as usual, so getting the regular practice in might be a challenge. That said, it is healthy (both for the students and the teachers) with a mental and physical break from time to time, but it is never the intention that they don't get to practice for weeks.
So, what can we do as teachers in order to motivate our students during the break, so they just get to do a little practice? Here are a few suggestions.
1. Make a to-do-list
Make a list with all the things you want them to do during the vacation. You can either make a schedule where they have to check-off every time they accomplished something from the list, or you can tell them to finish at least X number of times before the task is completed. Make it fun! Maybe they can raffle how many times they have to practice on the C major scale? Or play rock, paper or scissors to find out whether it is exercise number 1, 2 or 3 they have to practice on today?
Because it is vacation, the students also need to do something different from their normal practice. Therefore, it could be a great idea to make a list, especially for the younger or the new-beginners. In this way, they also get to decide what to practice on from day to day. But don't make the list too long – we know that they won't have oceans of time.
2. Make them record themselves
Most of the kids today have a smartphone, where they easily can record themselves, whether it is audio or video. When they hit the record-button, it kind of feels like if they are playing infront of the teacher – even though there is no one actually represented. The goal is not for the students to make a perfect recording or sending it to the teacher, but that they keep themselves in shape. Maybe they can show you one video after the vacation – the one they think is the best, but when they know they have to record it, they will put a bit more effort in it.
3. Give them a project
One of the funniest thing to do is to be in charge of a project, where you can learn in your own pace. This can be things like learning a new piece, learning a song by ear, reading about a specific theoretical subject or maybe to write/arrange a piece? There are many opportunities, but it is a nice task for the students. You can also let them decide what to do – it just have to be relevant for their learning, but at the same time, it has to be of their own interest too. When they come back after the Christmas break, they will have learned something new where they had to be their own "boss".
4. Reward them with something
It doesn't have to be either wild or big, but it is always a great idea to reward the students. Both for their own motivation – so they know that something good is waiting on the other side, but also to show them, that you actually see and appreciate their effort. If they return after the vacation and actually did a great job practicing at home, they truly deserve a high-five as well. The reward could just be a diploma, a sticker in their scores or a piece of chocolate. No matter what, it be definitely be more fun for them to gain something material out of their practice at home.
Good luck with the rest of the working days – and to motivate not only the students, but also yourself in order to practice regularly during Christmas and its many cozy moments.