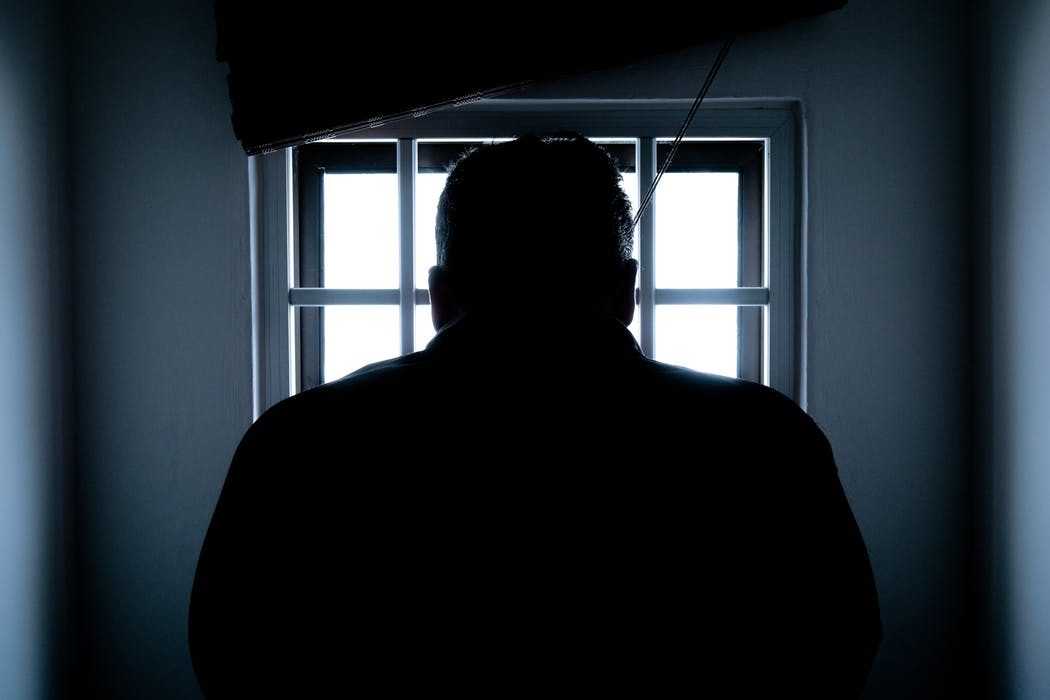 English below☟
De sidste par dage har jeg gået rundt med en dårlig smag i munden. Det skal ikke være nogen hemmelighed, dét at passe både arbejde og kandidaten trækker tænder ud på længere sigt. Normalt kan jeg sagtens få det til at hænge sammen – selv i min ellers travle hverdag. Men når jeg nu ovenikøbet er blevet ramt af en grim omgang forkølelse med tilhørende feber og halsonde, er der ikke meget energi til at fokusere på min øvning. Uanset hvor meget viljestyrke jeg måtte besidde, har jeg gang på gang måtte kaste håndklædet i ringen og erkende, at selv Wonder Woman trænger til pauser indimellem.
Men det ligger bare ikke i mit gen at ligge hjemme på sygesengen og stirre ud i luften mens jeg triller tommelfingre. Så jeg har læst faglitteratur, presset lidt øvning ind hist og pist, og ellers bare passet mit arbejde ganske vist som jeg plejer. Alligevel har jeg været tynget af den dårlige samvittighed konstant. Hver gang jeg har haft en pause, hvor jeg ikke har lavet noget, har den store bølge af skyld ramt mig som et slag i ansigtet. Lige indtil jeg kastede et blik på min øveplan – hov, det er jo min recovery week!
Pludselig forsvandt al den dårlige stemning og skyldfølelse som dug for solen. I min travlhed havde jeg helt glemt, at jeg i forvejen havde planlagt at tage det helt med ro i denne uge. Det har jeg fortjent, eftersom jeg har knoklet ekstra i sidste uge.
Jeg tror, jeg er en af de mange, for hvem følelsen af dårlig samvittighed er tilbagevendende. Måske endda særligt, når vi sætter os selv først. Den lille orm gnaver over ikke at have gjort det, man havde tænkt sig. Over ikke at nå nok, ikke at være nærværende nok. Det er en følelse, der kan fylde alt for meget – og som ikke hjælper på situationen. Når vi bliver fyldt med dårlig samvittighed, kredser vores tanker om dét, der udløser den.
"Jeg skulle jo også have gjort…" og "Det er for dårligt…"
Men har du nogen sinde tænkt over, hvorfor? Hvorfor fik du ikke gjort dét, du skulle?
Kunne du ikke nå det? Eller orkede du ikke?
Var du for træt til at kunne koncentrere dig om det? Eller udskød du det bare til i morgen?
Kunne du ikke det, der skulle til? Eller mistede du modet da du gik i gang?
Egentlig er det vores underbevidsthed, der spiller os et puds. Den genkender noget, som den har oplevet før, som har givet dig en negativ følelse eller en gammel erfaring. Derfor prøver den at passe på dig – hjælpe dig med at undgå at komme galt afsted. Den gør det i en god mening, selvom vi godt kan blive enige om, at det ikke er rart. Derfor skal vi lære at slippe den – og dét kan næsten altid lade sig gøre.
Som regel skyldes det dårlige samvittighed, at vi burde leve op til noget, vi ikke kan. Vi føler, at vi kunne have gjort det bedre. Og måske er det rigtigt – hvis bare vi havde ydet lidt ekstra. Men hånden på hjertet, kan du så ikke nikke genkendende til disse ting?
Du prøver altid at opføre dig ordentligt
Du gør altid dit bedste, eller gør i hvert fald en god indsats
Du har altid lidt mere om hænderne, end hvad du har tid til
Du prøver ihærdigt at leve op til dine egne og andres krav til dig selv
Hvis du kan, skal du bare vide: Det er okay ikke at nå alting, altid. Du er god nok alligevel!
Hvis du vil slippe af med følelsen, er det faktisk meget simpelt: du skal simpelthen bare distrahere din negative tankegang ved bevidst at tænke flere positive tanker. Hvordan? Kig med her:
Det er okay at prioritere
Lad være med at føle skyld, når du sætter dig selv først. Du har sikkert en travl hverdag, og nogle gange er der bare brug for lidt alenetid for at lade op og komme tilbage i gear igen.
Stryg sætningen "jeg burde…"
Enten vil du, eller også vil du ikke. Det gavner ingen at slå dig selv i hovedet med skyld.
Tal pænt
Lad være med at hakke ned på dig selv over den ene ting, du ikke har nået. Det er okay!
Erkend dine "fejl"
Vær professionel omkring den måde, du håndterer ny viden på. Hvis noget ikke fungerer, så ret det, men se neutralt på sagen i stedet for at tale grimt. Til næste gang vil du vide, hvad det er, du skal gøre anderledes.
Tal med andre
Så vil du hurtigt opdage, at alle går rundt med dårlig samvittighed over et eller andet. Jo mere vi snakker og joker med det, jo mindre vil det gå os på.
Lad dine tanker aftage sig
Registrér, at de er der, men lad dem passere forbi lige så stille og roligt. Du behøver ikke at dvæle ved dem, vær ligeglad! Du når dét, du når!
Hav lige disse 6 råd i mente næste gang den dårlige samvittighed melder sig – og slip den så! Tag hellere en velfortjent kaffepause og lad op, verden går jo ikke under bare fordi du ikke har nået det, du har sat dig for denne ene dag. Du er stadig præcis lige så god, flittig og dygtig, som du var i går!
In the last couple of days, I've been walking around with a constantly bad taste in my mouth. It doesn't come as a surprise, that it is hard to take care of both work and a master's degree at the same time. Normally, I can make it work – even in my busy weeks. But this time, I've been affected with a cold, fever and heartburn, so there hasn't been much energy left to practice. No matter how much willpower I hold on to, I have been throwing in the towel and I must admit that even Wonder Woman needs a break sometimes.
But it is just not in my blood to be lying in my sickbed, starring in the air doing absolutely nothing. So, I've been reading non-fiction, squeezed a little practicing in between and doing my job, just as usual. Even though, I've been oppressed by the guilt. Every time I allowed myself to take a break, the wave of guilt hit me like a slap in the face. Until I took a look on my practice plan – oops, it is my recovery week!
Suddenly, all the feeling of guilt vanished like dew before the sun. In my busyness I've completely forgotten that I beforehand have planned to take it easily this week. I've earned that as I've been working extra hard last week.
I believe, I'm not the only one having the returning feeling of guilt. It usually appears when I put myself first. The little worm is gnawing over the things we haven't done yet. When we didn't do it, make it or when we aren't in the present. It is a feeling that fills to much inside us – and it isn't doing any good for the situation either. When we are filled with guilt, our thoughts are wandering around the one and only thing releasing it.
"I should have…" and "It is too bad, that…"
But have you ever thought about why? Why did you do all the things you wanted to do?
You couldn't make it? Or you didn't feel up to doing it now?
Were you too tired to concentrate? Or did you postpone it to tomorrow?
You didn't know how to? Or did you lose your courage when you started?
Actually, it is our subconscious playing with us. It recognized something you've experienced before – something that gave you a negative feeling. So, it is actually trying to look out for you – helping you to make it right this time. It is with the best intentions, even though we can agree on the discomfort. That's why we have to learn to let go – and it always possible.
Usually the feeling of guilt appears when we think we have to live up to something, we can't. We think we could have done better. And maybe that's right – if we just have given a bit more. But be honest now, can't you recognize at least two of the following statements?
You are always trying to behave
You always do your best, or at least making a great effort
You always have a bit too much between your hands that what you can actually manage
You are always trying to live up to either your or your surroundings demands
If you do, you need to know: It is okay not to always manage everything. You are all right!If you want to let go of the feeling, it is actually pretty simple: you just have to distract your negative thoughts by consciously thinking more positively. How? Take a look here:
It is okay to prioritize
Don't feel guilty when you put yourself first for once. I bet you are having a busy schedule and sometimes a little me-time is needed in order to rest and get back to shape.
Cut out the sentence starting with "I should have…"
Either you want to, or you don't. It is no good for anyone to punch yourself in the face.
Talk nicely to yourself
Don't talk badly to yourself because of that one thing you didn't make on your list. It is okay!
Admit your "mistakes"
Be professional about the way you are handling new knowledge. If something doesn't work, correct them but look at it in a neutral way. You will know how to do it right the next time.
Talk to others
You will notice how many of us are dealing with the feeling of guilt on a daily basis. The more we talk and joke about it, the less it will affect us.
Allow your thoughts to go away
Notice them, but then let the pass as easily as they come into your mind. You don't need to dwell on them, you don't need to care! You will get done what you can!
Remember these 6 advices the next time the guilt is knocking – and then let go! Instead, take a well-deserved coffee-break and recharge yourself. It is not the end of the world just because you've missed a thing or two on your to-do list just this single day. You are still as good, hard-working and clever as yesterday!