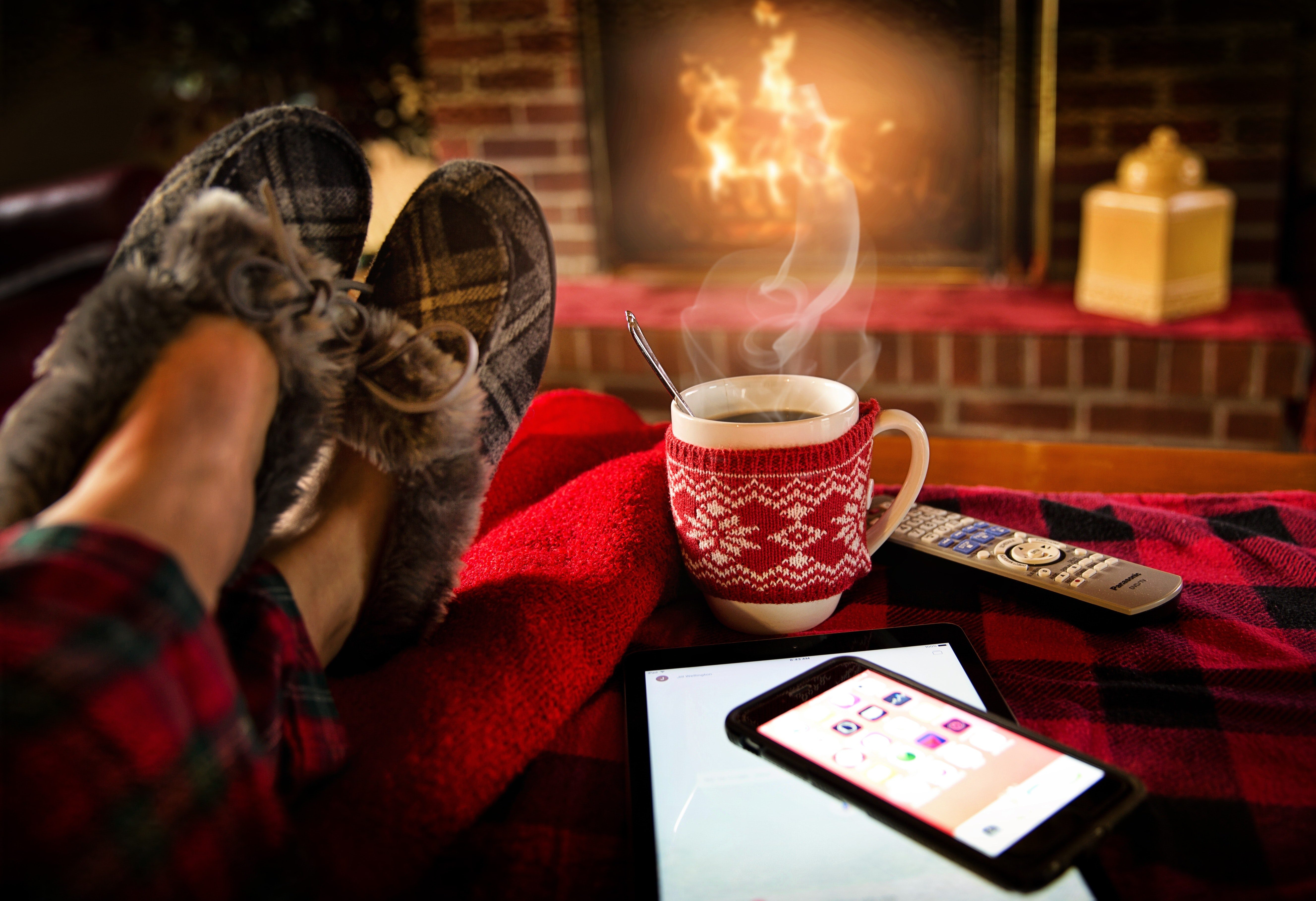 English below☟


Du har promoveret den, øvet dag ud og dag ind og set frem til den. På koncertdagen er du spændt, lidt nervøs og glæder dig helt vildt til at komme på scenen og vise, hvad du har lært de sidste par måneder. Mest af alt glæder du dig til den følelse, når det er veloverstået og du er backstage igen – først da kan du ånde lettet op og slappe helt af i kroppen. Men pludselig står du der og tager imod publikums bifald. Det gik egentlig ikke som du forventede og du er en lille smule skuffet over dig selv – over at du ikke kunne præstere bedre. Du spillede det jo helt perfekt i går… og alligevel skete der lidt og mere til. Øv…
Før du vidste det, var det forbi. Du står med en lidt tom fornemmelse indeni og ved ikke rigtig, hvordan du skal føle eller hvad du nu skal gøre. Men hvad nu? Hvad skal du gøre morgenen efter din koncert?


Slap af
Ja, det gik måske ikke helt, som du havde forventet. Velkommen i klubben! Vi lever i en verden, hvor vores egne forventninger til koncerterne er blevet så høje, at bare ét lille fejlslag gør, at vi kan blive hylet helt ud af den. Vi vil gerne have vores livekoncerter til at lyde som CD'er – men det krav er der bare ikke mange, som kan leve op til. Vi er musikere, men vigtigst af alt er vi også mennesker. Vi kommer til at skulle spille musik resten af vores liv, hvilket er ensbetydende med, at der vil være mange op- og nedture. Uanset hvor meget én enkelt mindre vellykket koncert kan slå os ud, er det i sidste ende ikke dem, der betyder noget – men det er dem, du lærer noget af. Så slap af og træk vejret. Spis noget chokolade, is, sæt din yndlingsfilm på og put dig i sofaen med dynen, hvis du føler for det. Gør hvad der skal til, for at du kan komme ned i gear og lade op til at komme ind og øve dig til næste koncert – som stensikkert bliver bedre end den foregående!
Reflektér over koncerten
Hvorfor er du ikke tilfreds? Var klangen ikke så god, som du havde håbet? Huskede du forkert? Gik du i stå? Fokuserede du kun på at spille "rigtigt", men havde ikke overskud til selve musikken? Eller var det en blanding? Reflektér over, hvad der egentlig skete. Lyt eller gense videoen fra i går, hvis du optog det – nogle gange skal man lige lade det ligge natten over, før man kan se mere objektivt på tingene. Der er mange faktorer i spil for at lave en vellykket koncert, omvendt kan der være mange ting på én gang, du gerne vil have ændret, når du lytter til det bagefter. Tag det roligt, lav en prioriteret liste og start med at forbedre det vigtigste først! Måske udløser det endda en kædereaktion, så de andre ting på listen automatisk bliver bedre.
Hvad er næste skridt?
Når du har gjort det klart over for dig selv, hvad du ikke er tilfreds med, er det tid til at finde løsningsmetoder, så det ikke sker igen. Du kan fx overveje disse:
Klang – kan du lave tydeligere artikulationer? Er der god balance mellem bas og diskant? Kan man høre melodien, og er den velfraseret? Skifter du nok klang, når der kommer forskellige stemninger?


Tempo – er du stabil? Løber/trækker du lidt for meget i tempoet? Lyder dine rubato naturlige? Hvordan er overgangene i stykket og mellem satserne?


Huskefejl – hvor er de? Er det sket før? Hvorfor huskede du forkert? Leg detektiv og analysér, hvilke funktioner de forskellige akkorder har i forhold til hinanden og husk dem.
Feedback
Selvom det ikke altid er det, man har allermest lyst til efter en knap så vellykket koncert, er det et vigtigt skridt i forhold til din læring: feedback. Spørg dine venner, lærere eller kollegaer, hvordan de oplevede situationen. Måske var det ikke så slemt, som du selv synes? Uanset hvad er jeg sikker på, at de kan komme med konstruktiv feedback i forhold til, hvad du kan arbejde videre med.
Acceptér det, du ikke kan ændre
Koncerten er ovre og det vil altid være begrænset, hvor meget du egentlig kan lave om. Du kan ikke spole tiden tilbage og gøre det igen. Nogle af tingene vil du heller ikke kunne gøre så meget ved på forhånd – hvem skulle vide, at damen vil rasle med nøglerne eller at der vil være en grædende baby? Nogle gange kan man ikke vænne sig til omgivelserne, før man er på scenen – og sådan er det at være musiker. Selvom det er frustrerende, er det en vigtig del af vores karriere. Næste gang vil du måske være mindre påvirket af baggrundslydene. Hvis det var disse faktorer, som gjorde, at du mistede fokus, kan du ikke ændre det før næste gang. Og det er også fint nok, så bid det i dig og kom videre. Du vil være mere forberedt næste gang.
Tag en halv fridag og vend så tilbage til øvelokalet. Der er ikke noget bedre end at starte på et nyt stykke med et frisk sind. Find energien igen og øv dig. Tab ikke modet – bare fordi denne éne koncert lige glippede lidt, er det ikke ensbetydende med, at du er en dårlig musiker. Husk på, at selv de store mestre har haft deres op- og nedture. Op på hesten igen! Du er nu et skridt tættere på en mere succesfuld performance.
You've been promoting, practicing and getting all excited about your concert. On the special day, you are a bit tense and nervous, but at the same time you are looking so much forward to get on the stage and show what you've been doing for the past few months. Most of all, you're looking forward to the moment where you're finished – then you can finally relax, not a second before. But suddenly you are there, bowing and meeting the applause. Actually, the concert didn't go as you imagined. You are a bit disappointed because you could have done better. You played it perfectly yesterday, but now…

It was over before you knew it. You have an empty feeling in your stomach and don't know what to feel or do. But what now? What are you supposed to do the morning after a hardly successful concert?
Relax
Okay, so it didn't go as you've expected. Welcome to the club! We are living in a world where our own expectations for our concert are so high that missing one single note is unbearable. We want our live concerts to be like recordings – but not many can live up to that demand. We are musicians, but what is more important is, that we are also human. We are going to perform for the rest of our lives, so we will experience many up- and downs. No matter how much one single mediocre performance can beat your down, it doesn't count in the end – you've learn from these experiences. Relax and take a deep breath. Eat some chocolate or ice cream, put on your favorite movie and tuck yourself up in the couch. Do whatever it takes you to calm down and recharge for the next practice-session. The next concert will be always be better!
Reflection
Why aren't you satisfied? Was the sound not as good as you wanted? Did you memorize wrongly? Did you stop? Was your only focus on getting the right notes and forgot to focus on the music itself? Or was it many things at once? Sit down and think about what really happened. Listen to your recording from yesterday – sometimes you are more objective the day after your performance. There are many factors at play in order to make a successful performance. Opposite, you might want to change many things afterwards. Don't worry. Make a priority list and start from the beginning. Remember: only one task at the time.
What next?
When you've made it clear what you aren't satisfied with, it is now time to find a solution. You can for example have these in mind:
Sound – can you make the articulations even more clear? Is the balance good enough between the melody and accompaniment? Is the melody clear and well-phrased? Are you changing the sound when there are "special moments" in the harmony?

Tempo – are you playing stable enough? Are you running/dragging too much in tempo? Do your rubato sound natural? How are the transitions in the piece and between the movements?

Memory lapse – where were they? Has it happened before? Why did you remember wrong? Analyze the piece and find out what tonalities and functions the different chords have compared to each other.
Feedback
Even though it might not always be what you want to do, it is important for your learning: feedback. Ask your friend, teachers or colleagues. How did they experience the situation? Maybe it isn't as bad as you imagined. No matter what, I'm sure that they can give you very specific and constructive feedback so you know what to work on next.
Accept what you can't change
The concert is over, so it might be limited what you can do. You can't go back in time and do it again. Some of the things are completely outside of your control. Who could have known that the lady will rattle with the keys? Or that the baby will start crying? Sometimes, you simply can't get used to the surroundings before you are actually on stage. It is frustrating, but that's just the way it is. Next time, the background noise might not freak you out as much as this time. You can't change it either way, but that's okay. Get over it – next time, you will be more prepared.
Take the day off and return to your practice room. There's nothing better than starting on a new piece completely fresh in mind. Find the energy again and start practicing. Don't lose your courage – just because this one concert didn't go as expected doesn't mean that you are a bad musician. Remember, even the big masters have had their up and downs as well. Get back on track again. You are now one step closer to a more successful performance.