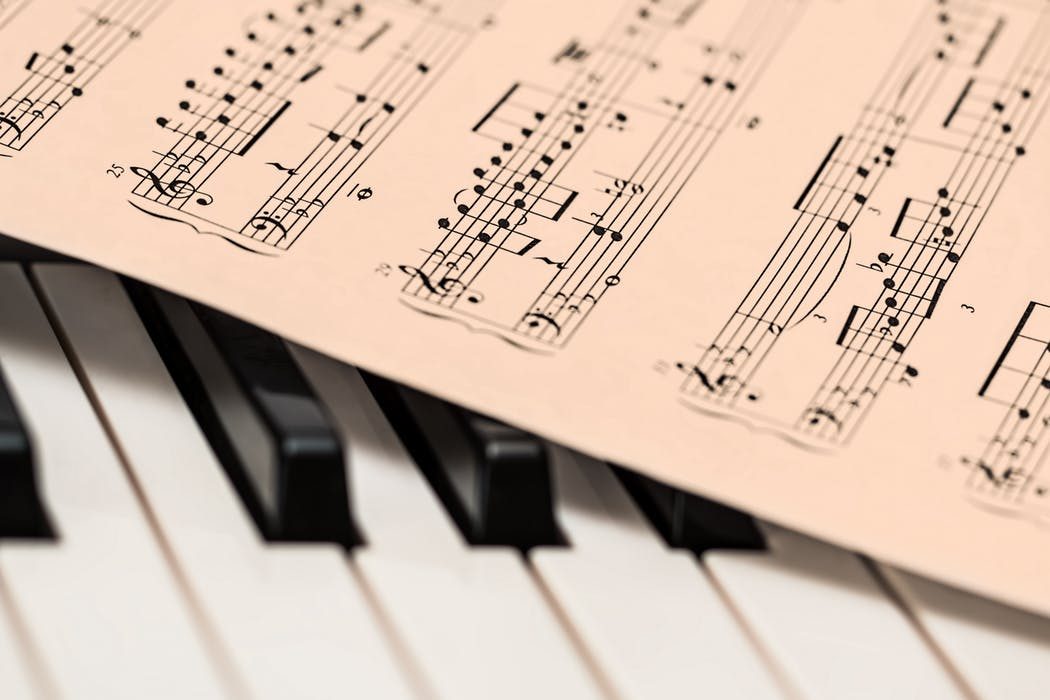 English translation below ☟
ENDELIG!
Efter flere måneders slid og flid, kan jeg nu med glæde præsentere jer for min spritnye hjemmeside og blog.
Hjemmesiden vil løbende blive opdateret med nye datoer for kommende koncerter (både solo og i kammermusikalske sammenhænge), projekter - som i første omgang vil være nogle foredrag om effektiv øvning rundt omkring i landet, samt billeder fra de forskellige arrangementer.
Bloggens primære formål er at afsøge og komme så vidt omkring emnet øvning, som muligt. Øvning er et vidt begreb, der ikke blot er den proces, som foregår i øvelokalet. Men det inkluderer også den tid, man bruger på at forberede sig mentalt, når man laver gennemspilninger eller spiller til en koncert, når man sidder med til fællestimer og masterclasses - hvad enten man er aktiv eller passiv deltager, og meget mere end dét.
Men hvor meget tænker vi egentlig over det? Er du én af dem, som planlægger din øvning - eller tager du den bare på Gefühlen?
Tænker du nogen sinde på, om du får nok ud af de timer, du bruger i øvelokalet? Og hvorfor er det i det hele taget relevant?
Det er primært disse spørgsmål, som fik mig til at gå igang med mit projekt (som du kan læse mere om her), og som sidenhen har udviklet sig i mange timers research og fordybelse. Selv om det stadig er en igangværende proces, vil jeg så gerne dele mine opdagelser med jer, som læser med her. For det er sgu så vigtigt et emne, men som ofte enten bliver forbigået i tavshed eller kastet i glemmebogen. Måske fordi, man ikke tænker over det - eller fordi, man ikke ved, hvordan man skal snakke om det. Men som musikere bruger vi 80% af den tid, vi tilbringer med instrumentet i et øvelokale - og jeg ved ikke med jer, men hvis jeg skal bruge så meget tid på at dygtiggøre mig resten af mit liv, så vil jeg sørme også være sikker på, at jeg ikke spilder min tid!
Som minimum vil der komme et ugentlig indlæg på bloggen, hver søndag aften, hvor jeg vil forfatte mine egne erfaringer ned i løbet af ugen. Det kan være alt fra være tips til planlægning af øvning, anmeldelser af bøger eller artikler o.l., interviews med lærer/professor/elev til gennemgang af forskellige stilarter og komponister, musikhistoriske perioder, kildekritik, eller motivationsøvelser samt udvalgte fokusområder - fx prima vista, memorering, indstudering, teknik osv.
I skal være mere end velkomne til at kommentere og diskutere efter hvert indlæg, lige så vel som at skrive til mig hvis der er spørgsmål eller specifikke ønsker omkring et emne, jeg ikke har nævnt før. Jo mere interaktion, jo bedre - for det er jo trods alt derfor, jeg har oprettet denne blog; for at oprette et forum, hvor vi i fællesskab kan komme frem til, hvad effektiv øvning er for dig!
FINALLY!
After months of hard work, I am thrilled to introduce you to my brand-new homepage and blog!
The homepage will be updated continuously with new concert dates (solo and chamber music), pictures from different events and projects – which, to begin with, will be lectures in Denmark about efficient practice.
The purpose of the blog is to research, reflect, discuss and cover the subject, practice – as much as possible. "To practice" is a huge topic, and it is definitely not only the process in the practicing room. It also includes the time, where you prepare yourself mentally, when you play through a concert program, when you are sitting in the class lessons or masterclasses – whether you are an active or passive participant, and so much more than just that.
But honestly, how much do you reflect about it? Are you the person, who always plan your practicing – or the type who goes with the flow?
Do you ever wonder, if the results from your practice is equal the amount of time you actually use? And why on earth is that even relevant?
Those are the things, I questioned myself when I started to dig into my project (you can read it here, unfortunately only in Danish). That escalated quickly into many hours of research and absorption. Even though it is still an ongoing process, I can't force myself not to share it with you. It is such an important topic, but usually either passed over almost in silence or sink into oblivion. Maybe it is because, we don't think about it – or because, we don't know, how we are supposed to talk about it. As a musician, we use about 80% of our playing time practicing. I don't know about you, but if I have to use that amount of time to qualify myself, then I'm going to make sure that I'm not wasting my precious time!
As a minimum, there will be one weekly article every Sunday evening about my experiences during the week. It could be everything from tips to plan your practice, review of book or articles, interviews with teachers/professors/students to going through different styles and composers, music historical periods, source criticism or motivation exercises and selected tools to focus on – for example prima vista, learning by heart, studying, technique and so on.
Of course, you are very welcome to comment and discuss after each article – or even write to me if you have any questions or specific topics, that I haven't mentioned. The more interaction, the better – that's why I have started this blog, after all; to create a space, where we together can come on to what efficient practice is for you!