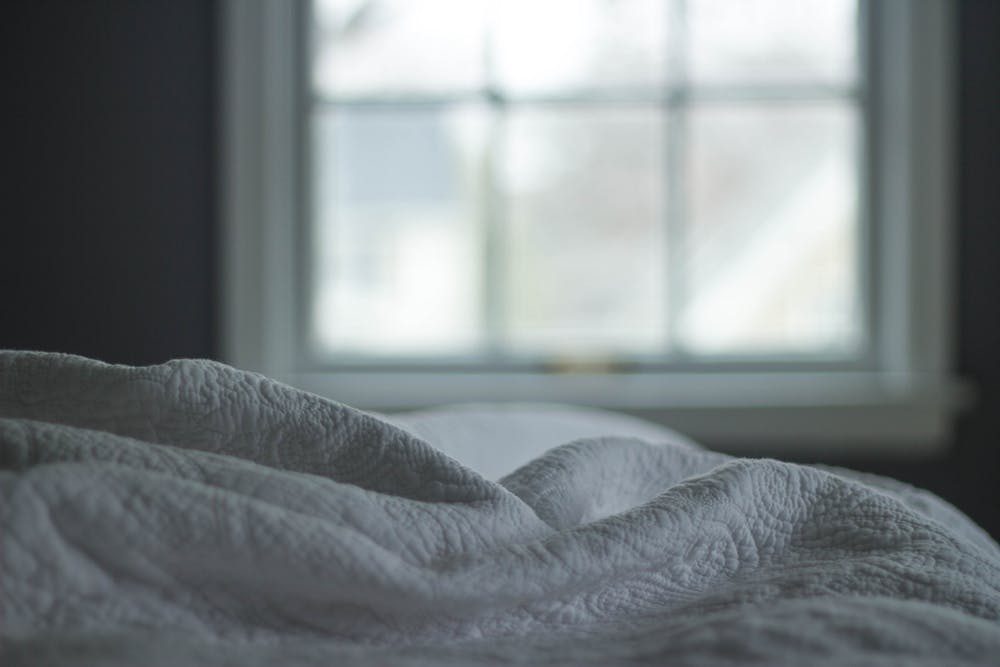 English below ☟
Jeg tror ikke, jeg kender én eneste musiker, som har lyst til at øve sig hver eneste dag. Uanset hvor meget de elsker og brænder for musikken, vil der altid være tidspunkter, dage og måske endda længere perioder, hvor lysten og motivationen bare ikke er der. Måske er én fridag i ny og næ også fint – selv sportsudøvere har også perioder, hvor de holder helt fri fra deres træning. Men spørgsmålet er, hvor meget kan man tillade sig at tage fri fra sit instrument? Hvor ofte? Og hvordan undgår man så den dårlige samvittighed, som stort set altid vil være der?
Lad mig starte med at sige, at der ikke findes ét facit, som gør sig gældende for alle. Nogen mennesker har en viljestyrke som stål. Selv på dage hvor motivationen ikke lige er der, formår de alligevel at få øvet en god time eller to – og ofte handler det for dem om bare at komme i gang inden lysten vender tilbage. Omvendt er der også en del, som har brug for at holde fri en hel uge for derefter at vende tilbage med fornyet energi og overskud på kontoen. Men fælles for disse mennesker er, at de gør det, som de ved, er bedst for dem selv. De ved, at der altid vil være de dage, hvor vejret er lidt ekstra gråt, man er lidt for træt eller har simpelthen brug for et frirum fra den ellers intense hverdag. Men de ved til gengæld også, at det er helt naturligt og at det ikke er noget, de skal slå dem selv i hovedet for. Det er nemlig ikke til nogen gavn at øve sig, når man ikke har lyst – og det burde være tommelfingerreglen; øv dig, når du er frisk, er klar i hovedet og kan fokusere på det, du skal. Det gælder i hvert fald, når vi taler om effektiv øvning.
Har du en off-dag og tvinger dig selv i øvelokalet alligevel, kan det være, at du får øvet dig alligevel, ja – men det bliver hverken effektivt eller rigtigt godt. Du tager lidt for mange pauser, øvningen eller indstuderingen går langsomt og kører pr. automatik. Du gentager den samme frase utallige gange og håber på, at den sidder til sidst. Du hygger dig ikke med det, kigger hele tiden på klokken og dine tanker er meget flyvsk. Du kører meget hurtigt træt og har svært ved at samle dig til at øve ordentligt. På disse tidspunkter, vil det altid være en god idé at stoppe øvningen. Tænk på alle de ting, du kunne gøre i stedet for, som du rent faktisk har lyst til og får noget ud af. Gå en tur, gå på café med nogle venner, ring til bedstemor eller læs en bog – listen er uendelig lang. Hellere krydse nogle andre ting af din to-do liste end at spilde tiden i et øvelokale! Det kunne jo være, at du fik lyst til at øve senere på dagen. Eller måske i morgen?
Men hvis du føler dig forpligtet til at øve dig alligevel pga. en deadline eller lignende, er mine råd følgende:
1. Ændre dit mindset
Hvor meget vi får ud af øvelokalet, handler i høj grad om hvordan vi tænker, når vi øver. Hvis du kan snyde din hjerne til at tænke på din næste tid i øvelokalet som noget sjovt, vil det ofte være lettere at komme i gang. Det behøver ikke at være en helt vildt drastisk forandring, men lidt ros vil altid være godt – hvad med at rose dig selv for, at du faktisk er kommet ind i øvelokalet? Husk, at ligeså snart din øvesession er ovre, er du dén time "rigere".
2. Øv basics
Har du svært ved at komme i gang med dit stykke, kan du passende varme op med nogle skalaer eller små øvelser. Dém, der ikke kræver, at du er vildt meget tilstede rent mentalt, men nærmest spiller sig selv. Det vigtigste her er at knække den lakkende motivationsfaktor og faktisk få dig til at spille på dit instrument.
3. Sæt tid af
Inden du går i gang med at øve dig for alvor, så sæt en tidsramme af. Hvor meget tid tænker du, vil være rimeligt at forlange af dig i dag? Sæt en alarm eller hold øje med klokken. Når du har nået dit mål, kan du jo så se til den tid, om du faktisk har lyst til at øve dig mere, eller om du skal holde og sige tak for i dag.
4. Beløn dig selv
Du gjorde det! Trods lidt modvilje, formåede du alligevel at komme ind og øve dig. Det er da en sejr som skal belønnes! Husk, at din hjerne husker på alle de små belønninger i løbet af den sidste tid, så hvorfor ikke gå hjem med god samvittighed og forkæle dig lidt?
Uanset om du vælger at øve alligevel eller at holde fri på en dag, hvor du ikke har lyst til at øve dig, så gør det ordentligt! Lad være med at have dårlig samvittighed eller at gøre noget halvt – det får du alligevel ikke ret meget ud af. Begge dele er helt okay!
Practicing when you don't feel like it
I can't think of one musician, who feels like practicing every day. No matter how much they love and live for music, there will always be hours, days or maybe even longer periods, where the motivation and passion just aren't there. Maybe one day off now are then seems fine – I mean, even sports men have longer periods where they don't do any practicing. But the question is, how much can we allow ourselves to take some time off the instrument? How often? And how can we avoid the feeling of guilt?
First, let me make one thing clear: there is not one single solution that works for everyone. Some people have a really strong willpower. Even on those days where they don't have the motivation, they go practice anyway – very often, they just need to get started. Then you can't stop them again. On the other hand, there are also a lot of people who need their breaks for a longer period – but thereafter, they return with a great reserve of energy. What these people have in common is that they know what is best for themselves. They are aware of those days where the weather is extra grey, they are too tired, or they just simply need their day off. They do also know, that it is completely normal, and it happens to everyone. They don't have to punch themselves in the face or punish themselves for feeling that way. On those days, practicing will be for no use – and that is the rule: practice only when you are feeling fresh, can think clearly and have the energy to focus on your task. That is, of course, in terms of practicing efficiently.
If you have an off-day but force yourself into the practice room anyways, you might do your practice, yes, but it will never be really good. You will be taking too many breaks, your practice will be slower and run automatically. You might practice the same phrase again and again for what feels like an eternity – hoping that it will fix itself in the end. You are not having fun at all, checking the clock every 5 minute and your mind will wander. You might get tired sooner and find it difficult to keep your attention at the tasks. If you feel this way, it is always a good idea to stop practicing immediately. Think of all the great things you could accomplished instead. Take a walk, go to a café with some friends, call your grandmother or read a book – the list is long. Prioritize to check other things off your to-do-list instead of wasting your time in the practice room. Maybe you will feel the motivation for practicing later. Or maybe it will be there the first thing in the morning tomorrow.
But if you feel obligated to practice anyway because of an upcoming deadline or something like that, here are my advices:
1. Change your mindset
How much we get out of our practice depends on how we think while practicing. If you can cheat your brain to think of the next hour in the practice room as something you will be having fun with, it will be a lot easier to get started. Don't get me wrong, it doesn't have to a radical change, but some kind of praise will always be a good idea. What about praising yourself because you actually got in the practice room?
2. Play your basics
If you find it difficult to jump into your solo piece immediately, you can start warming up with your daily scales or small exercises. Those that don't require you to be fully present mentally, but that you can play almost automatically. The most important thing here is to break your lack of motivation and actually make you play the instrument.
3. Set some time off
Before practicing for real, you should decide beforehand how much you will practice for now. How much will be reasonable? Set an alarm or just keep on eye on the watch. When you've achieved your goal, you can always reconsider if you should practice for just a bit longer or pack yourself together and come back again tomorrow.
4. Reward yourself
You actually did it! Despite a little dislike, you did it anyway. That's really a big victory – congratulations! You have to celebrate that, also because your brain will remember all the treats and rewards it gets. Why not go home and spoil yourself?
No matter if you choose to practice or take a day off, do it properly! Don't feel guilty about anything or do something half-hearted, it won't benefit you in any way. Remember to tell yourself that it's okay – whether to practice or not, just for today!